0

Your cart is currently empty..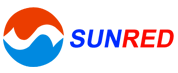 Cusotmize acrylic jewelry display
This product includes custom artwork.
Click here for details.
Imported new raw material.
3 years quality guarantee.
Customize design, color and size as free.
Manufacturer supply directly.
Competitive price
Widely production line, one step stop shopping.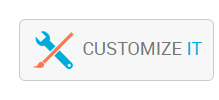 Sunred Cusotmize acrylic jewelry display
Sunred manufacturer is a one stop shop manufacturer, we make products based on market's request, and keep making improvment, so it's very useful and popular. t
his kind of jewelry display is provided for European markets.
This acrylic ring holder is elegant and unique design



The raw material is imported, all of the raw material is new, It's not like second hand raw material return to yellow.

And you can use it for more than 10 years.

Customized design, color or logo is available.





How to order?




Please click on the "Customize Now" button.




fill in the Name and/or Title in the appropriate fields




When you are done just click the "Add to Cart" button.




We will review the order once it's received and will contact you if we have any questions.




Your order will be processed and shipped within 24 to 48 hours.




OEM IS WELCOME
Specifications

Tags: wholesale acrylic trade display blocks, bulk acrylic trade display blocks, cheap t shape acrylic crystal clear sign holder
If you want to know more products, we have: acrylic picture frames manufacturers, earring displays, jewelry displays
BycksTuesday, 23 June 2020
I have been using the same set of these for the past three years for trade shows and they never falter. They're really sturdy and have a good weight to them. I often stack them on top of each other/use them in conjunction with other sets to create various heights around my display. They really are great.necklace displays manufacturers, wholesale acrylic trade display blocks, acrylic magnetic photo frame bulk, acrylic picture frames 8x10 bulk
ByEBTuesday, 16 June 2020
The picture is of the wrong item, but the riser stand I received is perfect! It arrives assembled, protected by plastic wrap in a box, made of thick clear acrylic, very durable and sturdy. I bead small decorative boxes and this is a perfect display stand.necklace displays manufacturers, wholesale acrylic trade display blocks, acrylic magnetic photo frame bulk, acrylic picture frames 8x10 bulk
Tags:

wholesale acrylic trade display blocks, bulk acrylic trade display blocks, cheap t shape acrylic crystal clear sign holder
BycksTuesday, 23 June 2020
I have been using the same set of these for the past three years for trade shows and they never falter. They're really sturdy and have a good weight to them. I often stack them on top of each other/use them in conjunction with other sets to create various heights around my display. They really are great.necklace displays manufacturers, wholesale acrylic trade display blocks, acrylic magnetic photo frame bulk, acrylic picture frames 8x10 bulk
ByEBTuesday, 16 June 2020
The picture is of the wrong item, but the riser stand I received is perfect! It arrives assembled, protected by plastic wrap in a box, made of thick clear acrylic, very durable and sturdy. I bead small decorative boxes and this is a perfect display stand.necklace displays manufacturers, wholesale acrylic trade display blocks, acrylic magnetic photo frame bulk, acrylic picture frames 8x10 bulk