0

Your cart is currently empty..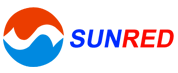 Printed charms/acrylic key chain with epoxy
$0.60now$0.50 [ 10 set / Lot ]
This product includes custom artwork.
Click here for details.
Imported new raw material.
3 years quality guarantee.
Customize design, color and size as free.
Manufacturer supply directly.
Competitive price
Widely production line, one step stop shopping.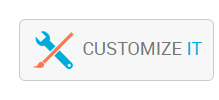 Product name: Printed charms/acrylic key chain with epoxy

Product Details

Item
Custom made acrylic keychain printed charms
Feature
1. Customizable LOGO, shape and design,
welcome innovation.
2. Eco-friendly material, mature technology.
3. Acrylic keychain is more eco-friendly and affordable than metal keychain.
4. Six years' experience in design and manufacture, quality assurance.
Main
Material
Eco-Friendly acrylic board,
accessories.
Use
For advertising,promotion,gift,animation products etc.
Accessory
30 kinds of accessory.

Custom accessories
is available.
Service
OEM or small wholesale.
Size
About 6cm height,
including the hole part.

Custom size is available.
Sample Time
1 to 2 days for general acrylic keychain.
2 to 4 days for epoxy acrylic keychain.
LOGO
Welcome custom logo,
custom pattern and design.
Processing Time
5 to 7 days after confirming the order.
Shape
1. Regular shapes,
like circles, squares, triangles etc.
2. Irregular shape key chains are also available, like
some shapes of anime character.
MOQ
NO MOQ
Technique
4 kinds of technique.
Packing
Independent packaging for every acrylic keychain.
Tags: perspex picture frames stand on desk, acrylic magnetic photo frame double sided clear, acrylic ruler made in china, instax mini acrylic album photo frame
If you want to know more products, we have: 5x7 plexiglass frames, lucite picture frame, 4x6 acrylic frames
ByhalieTuesday, 23 June 2020
Upon receiving item it was in Bubble Envelope to protect from elements. Inside envelope,The package had the following items: Clear Acrylic Discs protected with film on both sides of discs to help protect from scratches individually placed in one cardboard box.perspex picture frames stand on desk, acrylic magnetic photo frame double sided clear, acrylic ruler made in china, instax mini acrylic album photo frame
BynerTuesday, 16 June 2020
Absolutely wonderful set! The only thing I wish was different is that there was 25 acrylic disks instead of just 10. Tassels, hardware for keychains and disks are super nice! Anyone with a Cricut Maker this set is a must! Can't wait to start making key chains for Christmas gifts.perspex picture frames stand on desk, acrylic magnetic photo frame double sided clear, acrylic ruler made in china, instax mini acrylic album photo frame
Type::
Place of Origin::
Model Number::
ByhalieTuesday, 23 June 2020
Upon receiving item it was in Bubble Envelope to protect from elements. Inside envelope,The package had the following items: Clear Acrylic Discs protected with film on both sides of discs to help protect from scratches individually placed in one cardboard box.perspex picture frames stand on desk, acrylic magnetic photo frame double sided clear, acrylic ruler made in china, instax mini acrylic album photo frame
BynerTuesday, 16 June 2020
Absolutely wonderful set! The only thing I wish was different is that there was 25 acrylic disks instead of just 10. Tassels, hardware for keychains and disks are super nice! Anyone with a Cricut Maker this set is a must! Can't wait to start making key chains for Christmas gifts.perspex picture frames stand on desk, acrylic magnetic photo frame double sided clear, acrylic ruler made in china, instax mini acrylic album photo frame