0

Your cart is currently empty..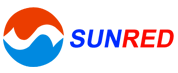 Amazing Displays for Your Beautiful Products!
Our range of acrylic displays are made of acrylic/hard plastic material, making these lightweight, durable, and perfect for store displays.
From earrings display racks to necklace stands and even cosmedic display cases, we have it all! As long as the raw material is acrylic, we can OEM and ODM for you, Place your order today!