0

Your cart is currently empty..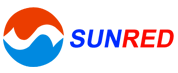 Floating acrylic frames are an elegant way to display your photos on walls, but commercial solutions can be pricey.do-it-yourself route for the same result.You'll just need the basic supplies, includi...

Simple, elegant and effective watch display high lights one watch at a time. Will also serve as bracelet stand. Tiered Pricing: the more you purchase of watch display stand acrylic, the less you pay.

Due to the global outbreak of the new crown virus, In order to thank our new clients and old customers for their continuous support to our company, During the COVID-19 period, all customers who place ...