0

Your cart is currently empty..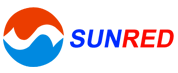 Clear acrylic Coronavirus Sneeze Guards and Barriers for students use
CA$32.31nowCA$27.14 piece
This product includes custom artwork.
Click here for details.
Imported new raw material.
3 years quality guarantee.
Customize design, color and size as free.
Manufacturer supply directly.
Competitive price
Widely production line, one step stop shopping.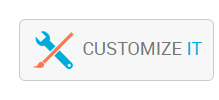 Clear acrylic Coronavirus Sneeze Guards and Barriers for Sale
A sneeze guard or shield is a physical barrier that is used to protect products and maintain cleanliness in workspaces and public spaces. Plexiglass is a popular choice due to its toughness and optical clarity.

Sunred this kid of acrylic sneeze guard can help maintain social distance and physical separation while protecting from splashes and sprays with our clear plastic barriers. Plexiglass sneeze guards, splash guards, cashier shields and other clear partitions are more important than ever. Shop our selection of stock acrylic shields. Or contact us for custom sizes or custom designs. We custom manufacture in the United States with quick turn-around time for small and large quantities.




Let us manufacture custom plexiglass shields in nearly any size or shape with any options you may need such as access holes or mounting options.

Products are intended for commercial and industrial use.




We are direct manufacturer, so the price is half lower than others.




To safeguard our employees and customers, we are not accepting returns at this time. All sales are final.






How to order?




Please click on the "Customize Now" button.





OEM IS WELCOME
Specifications
| | |
| --- | --- |
| SKU | SUNBASE24122 |
| Acrylic thickness | OEM |
| Size | Any size |
| Trophy size | OEM |
| Weight | based on size |
| | |
| | |
| --- | --- |
| Material | Acrylic |
| Placement Style | Counter/Tabletop |
| Color | Clear |
| Pieces Per Unit | Based on design |
| Logo | OEM |
Tags: acrylic display blocks factory, acrylic lipstick display stand, tabletop sign holder 8.5 x 11, 11x17 acrylic sign holder wall mount
If you want to know more products, we have: amazon acrylic picture frames, acrylic magnetic photo frame double sided clear made in china, niubee acrylic frame
ByeyTuesday, 16 June 2020
we love our sneeze guard - its perfect size for our desk. its providing a nice barrier between our patients and our front desk employees. There was a small problem with shipping which was fixed right away. I hope I don't need more but I would purchase more here if I needed to.acrylic display blocks factory, acrylic lipstick display stand, tabletop sign holder 8.5 x 11, 11x17 acrylic sign holder wall mount
ByeyTuesday, 16 June 2020
we love our sneeze guard - its perfect size for our desk. its providing a nice barrier between our patients and our front desk employees. There was a small problem with shipping which was fixed right away. I hope I don't need more but I would purchase more here if I needed to.acrylic display blocks factory, acrylic lipstick display stand, tabletop sign holder 8.5 x 11, 11x17 acrylic sign holder wall mount